Everyday traineeship: My training as an industrial clerk
Alexander Schulz, 2nd year of training
Since I had already completed technical college with a focus on economics and administration, it was clear to me that I would like to learn a profession in the commercial field. Because of the diversity, I then decided to train as an industrial clerk. With the help of the agency, I came across the job advertisement at sebnitzer fensterbau and found out more about the company on the homepage, which really appealed to me. Since I was abroad at the time, an on-site interview was not feasible. However, sebnitzer fensterbau gave me the opportunity for an ONLINE job interview. This modern, future-oriented way of conducting an interview completely convinced me to start my training here.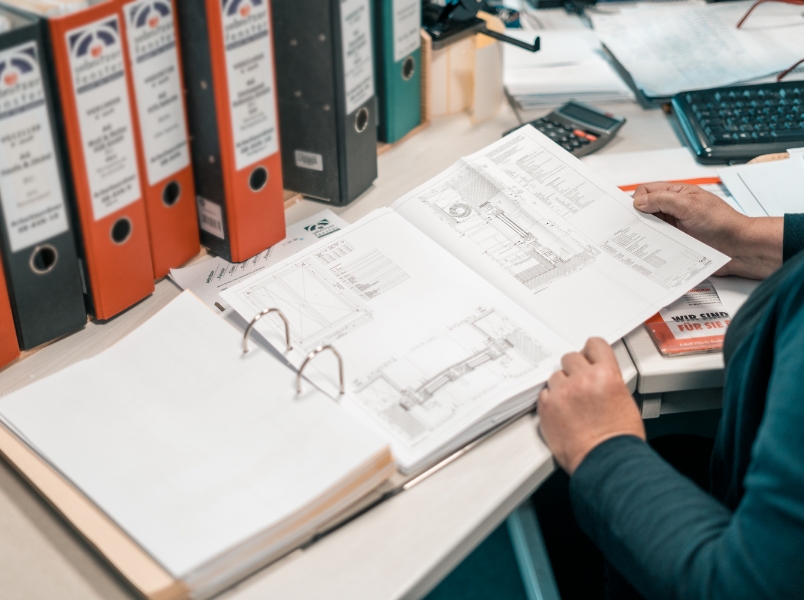 I was naturally very excided, as I didn't know what I was in for. Right at the beginning I was shown around the company in form of a small guided tour. I was recived openly and friendly in all departments.
I started with the company's flagship – the reception. I am now in my second year of training and during this time I have worked in the reception, complaints processing, purchasing, sales and work preparation for PVC widows. I was also able to get a taste of other departments that I will work through in the third year of my training, such as accounting and project management for prefabricated houses.
I still enjoy my training and look forward to new areas of responsibility.
By the end of my training, I will also have worked in every core department of sebnitzer fensterbau GmbH and am prepared for a very successful degree as an industrial clerk.
For the time after my training, I would like to have the opportunity to complete a dual course of study and then to be able to continue to prove my knowledge and skills in everyday work at sebnitzer fensterbau.