GEALAN's unique bonding technology enables the fluid production of large-format window elements.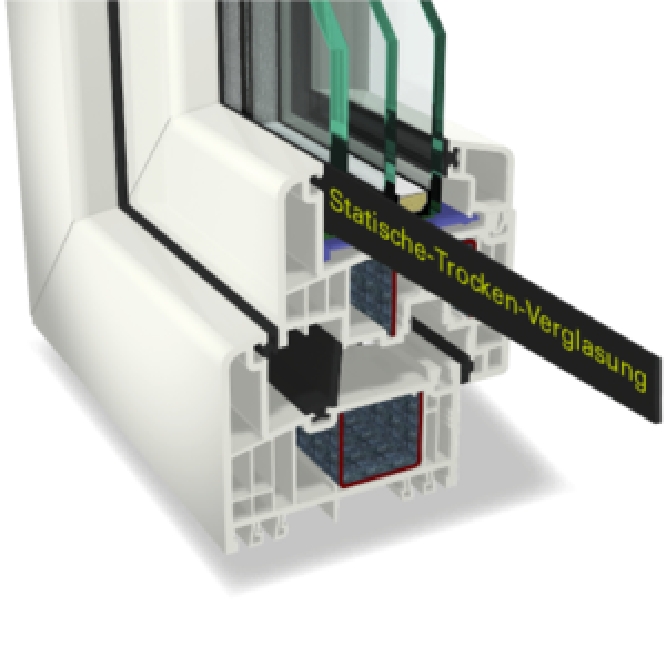 GEALAN-STV® is the groundbreaking system for dry bonding the pane and sash overlap.
This developed technique is the bonding of glass and sash profile with an adhesive tape specially designed for window construction, while maintaining the usual blocking of the glass.
By bonding the glass to the sash profile, the rigidity of the glass is transferred to the sash and the entire system becomes inherently more stable. This means that standard elements can be produced entirely without steel. Alternatively, more stable elements can be made in combination with steel and GEALAN STV®.
In addition, in the area of special constructions, it is possible to significantly improve the stiffness of round arches and slanted windows.
The bonding of pane and sash also improves burglary protection. This makes it even more difficult to pry open the elements.