We are celebrating
20th anniversary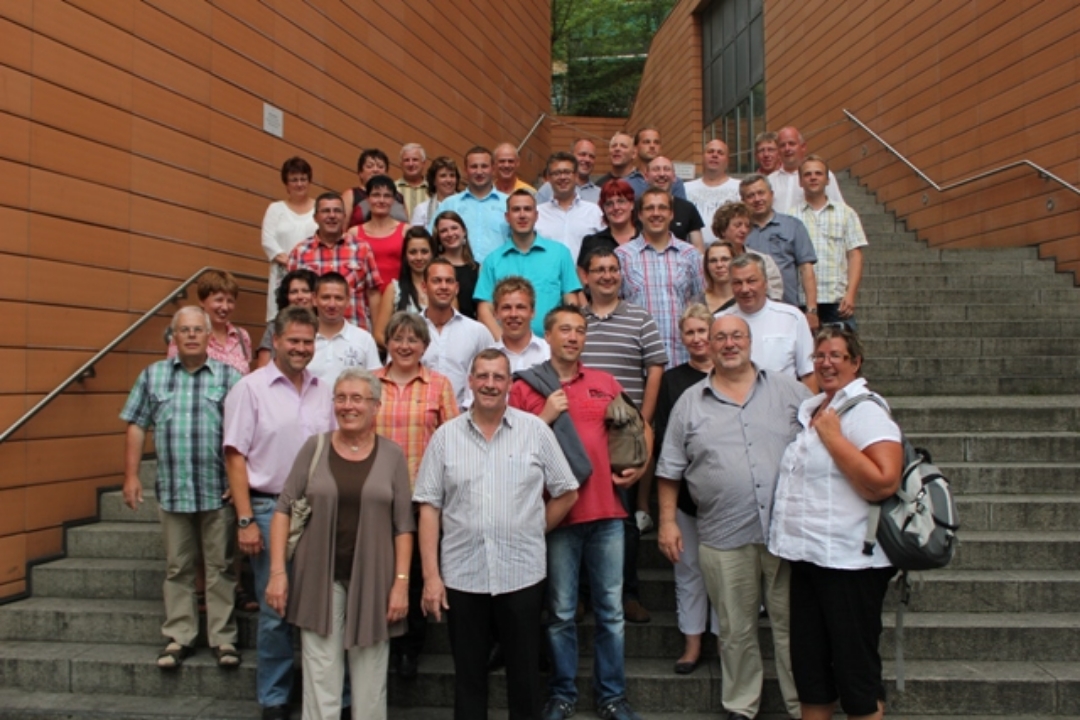 20 years of sebnitzer fensterbau GmbH –
20 years of quality down to the last detail!
We gave a lot of thought to our 20th company anniversary and ultimately decided to celebrate this anniversary with those people with whom we have mastered these 20 years together, our employees.
One of our employees reports on her impressions of the event below: "After a long drive at what felt like 50 °C (122 °F) and lots of entertainment from our service technician, we reached beautiful Potsdam, where we were able to enjoy a city tour and a beautiful boat trip on Lake Wannsee.
In the late afternoon we continued our journey and reached the Hotel Motel "One Spittelmarkt" in Berlin, where we were once allowed to install Sebnitzer windows and doors ourselves. After everyone had freshened up, the bus continued, because the management had a lot planned for the evening. Arrived at Potsdamer Platz, we were treated to delicious spare ribs at "Tomy Roma's".
After a short photo shoot and a little free time, the secret with the "Fahrt ins BLAUE" was revealed: A visit to the well-known "Blue Man Group" show was the highlight of the day. Later that eavening we spend individually in Berlin's night life. After a short, but undisturbed night thanks to the perfect soundproofing of the windows, we enjoyed breakfast in the hotel and continued our journey. During a city tour, we looked at not only the sights of Berlin but also projects of our company, such as the Victoria Quarter. Around noon we finished the city tour and spent the time until our journey home individually at Alexanderplatz.
On the way home, we also made a short stop in Lübbenau to take a look at another of our projects, the building of the AWO regional association Brandenburg South. Arriving in Dresden, we concluded our excursion for the 20th anniversary with a hearty dinner in the old powder tower of Dresden near the church to our ladies. It was a very eventful and successful excursion and aroused the anticipation of all those present for the next company anniversary in 2017."