System
S 9000 PLUS

system in security
acrylcolor®, different foilings available, special colors on demand

3-fach-Funktionsgläser möglich

New building projects – with special security requirements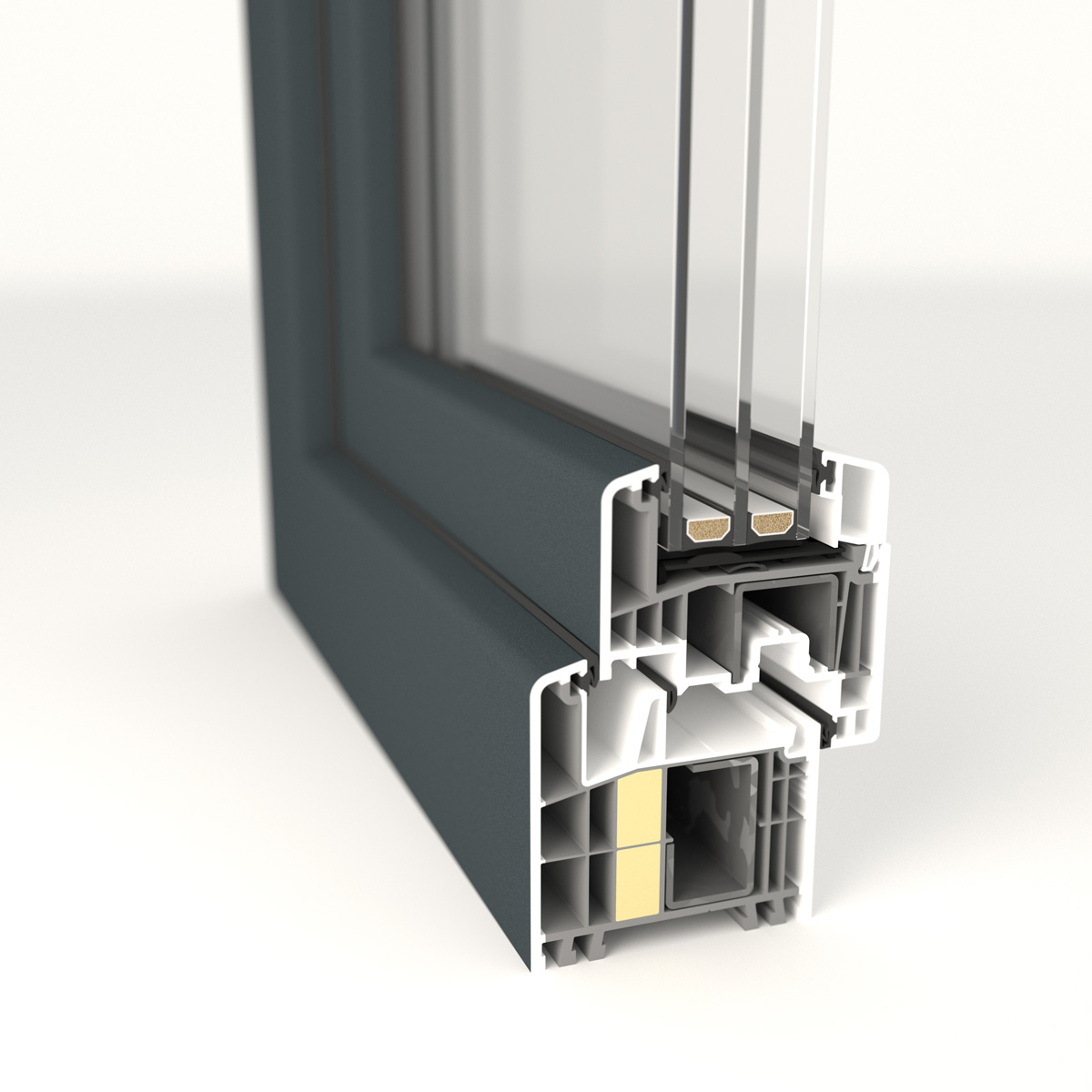 The particular strength of the S 9000 PLUS system
lies in its outstanding burglary resistance.
S 9000 plus is GEALAN's new center gasket system with a stable bar in the window rebate. The central sealing web effectively protects the mechanical parts on the window from external influences. The S 9000 system is almost as safe as the standard version. Nevertheless, the new center seal dome of the S 9000 plus system makes life much more difficult for burglars. Most burglaries are committed by levering out the window by inserting a screwdriver between the frame and the sash. At this point, however, he encounters an effective barrier in the new, solid dome.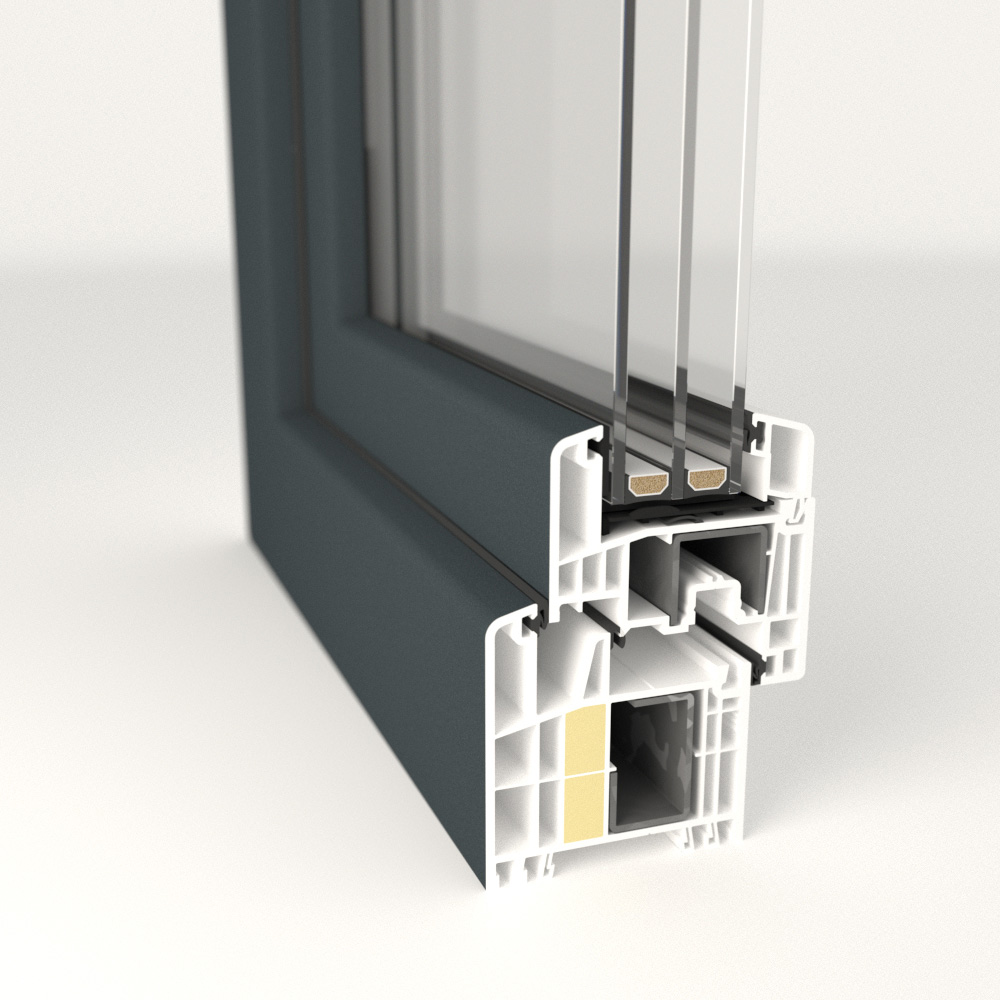 Your benefits
at a glance:
Very good heat and sound insulation thanks to the 6-chamber design and large construction depth for the frame and sash
Intelligent sealing concept with up to three sealing levels
Suitable for holding triple functional glasses up to 52 mm (STV® 54 mm) thick
Optimized for the use of STV® to glue the pane and sash overlap dry
High level of burglary protection thanks to central seal stop
Narrow face width and design-oriented 15° slope
S 9000 PLUS – perfect for
large elements in color
Due to its excellent static properties, S 9000 plus is ideal for the construction of large elements with the colored surface GEALAN-acrylcolor®. With the STV adhesive technology from GEALAN, windows in the S 9000 plus can be upgraded again in terms of stability and operational safety.

The new profile is also significantly narrower than previous frame combinations. In the past, faceplate or mullion constructions often required a width of up to 150 mm and more. Unattractive, bulky beams destroyed the window silhouette and let much less light into the room. With the new system, slim views can finally be realized without having to forego ease of use and safety.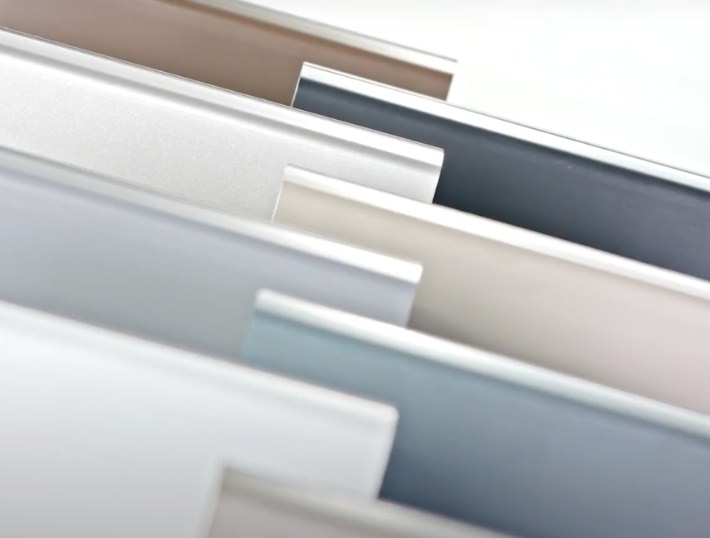 Unique, scratch-resistant and insensitive surfaces through the use of acrylcolor. Stronger than any foil!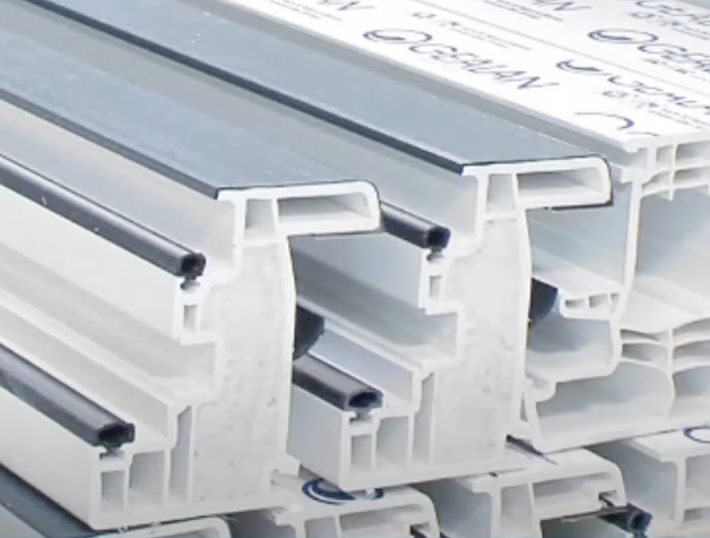 Improvement of thermal insulation through the use of "intensive core insulation" foam technology.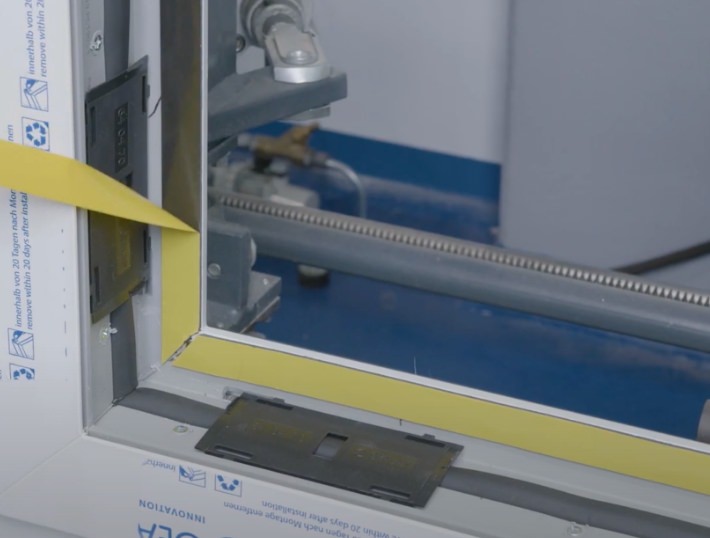 Static dry glazing is a technology to combine pane and sash into a permanent static unit.